Share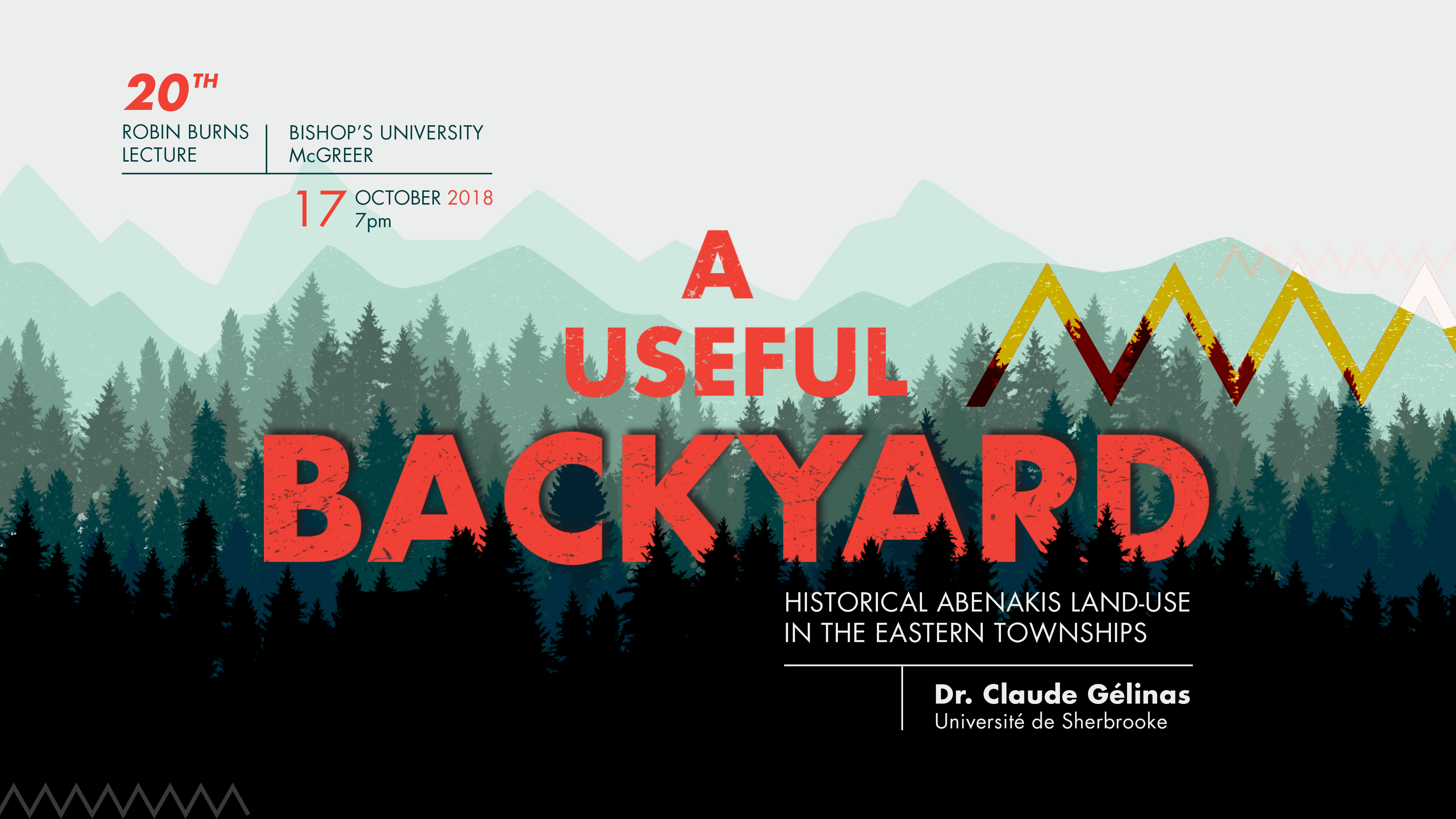 The Eastern Townships Resource Centre invites you to attend the 20th Annual Robin Burns Lecture on Wednesday, October 17, 2018, at 7:00 pm, in the Cleghorn Common Room (McGreer building) on the Bishop's University campus. For this "anniversary", the Centre has invited Dr. Claude Gélinas from the University of Sherbrooke.
The Eastern Townships are usually and rightfully considered the historical territory of the Abenakis nation. However, from the colonial area up to the present day, one can hardly identify significant places of Abenakis settlement in the region. This phenomenon can best be explained by the anthropological distinction between "territory of occupation" and "territory of exploitation". While historical conjunctures induced the Abenakis to establish themselves in permanent villages in the St. Lawrence valley, the Eastern Townships remained for them a useful area for subsistence purposes, basically hunting, fishing and trapping. As a consequence, while Abenakis remained present in the Townships for centuries, their punctual land-use pattern was not conducive to large community-based forms of occupation in the region. Using archaeological and historical data, our presentation will illustrate this peculiar relation to the land through time, as well as the challenges posed by the inflow of Eurocanadian settlers.
The event is organized in partnership with Bishop's History Student Association, it is free and everybody is welcome.