Share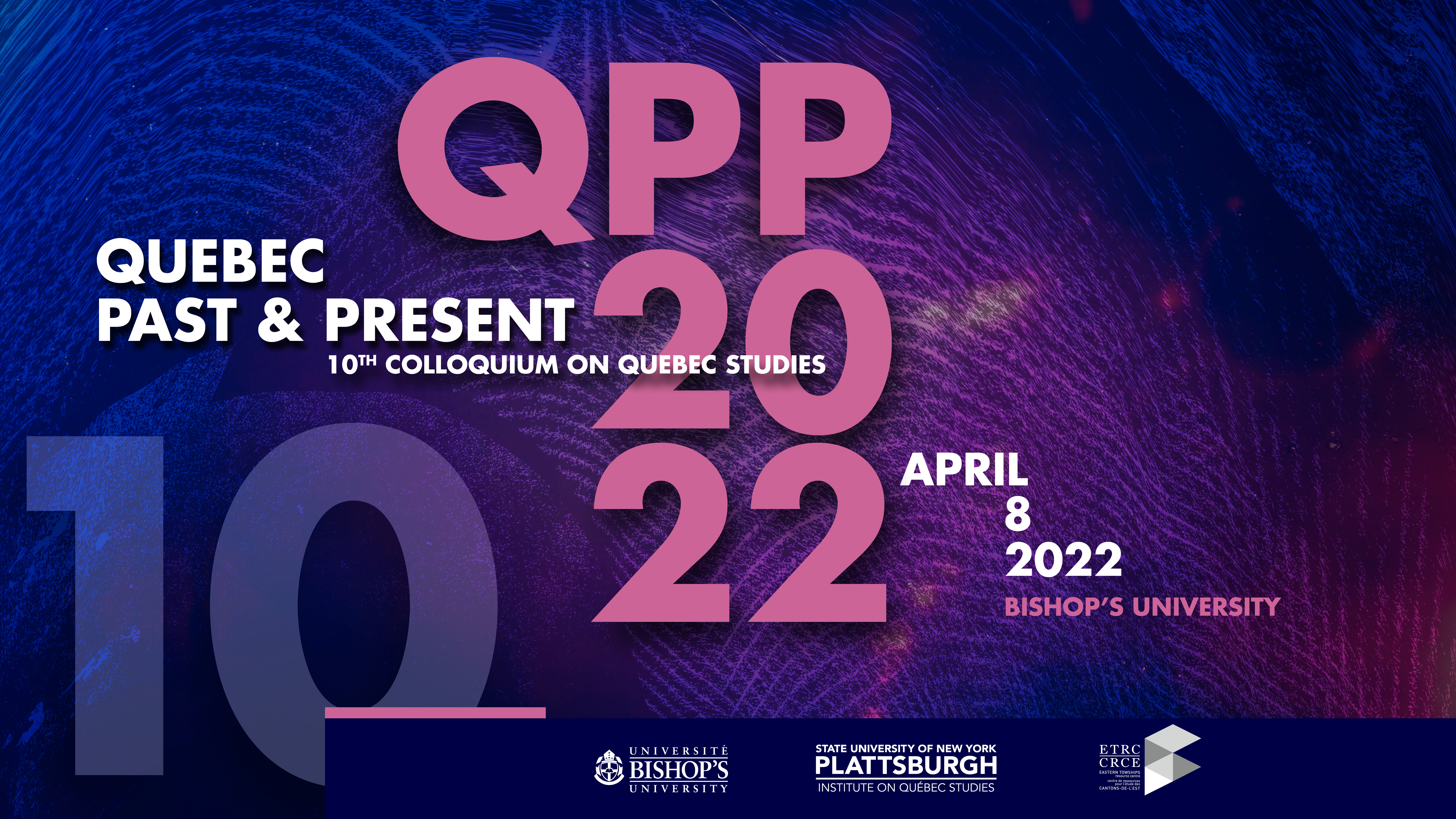 This event will be dedicated to exploring different facets of past and contemporary Quebec society, from increasing nationalism and multilingualism to the role this province plays on the international stage. Presentations about the province's history and current  affairs are equally part of this year's program. We are proud to welcome established researchers and promising students from  different academic institutions in northern America for this  colloquium.
April 8, 2022
9:30 AM McGreer Building (Cleghorn Room) at Bishop's University
The event is free and everyone is welcome. For more information, please consult the program.
This event is organized by the Eastern Townships Resource Centre (ETRC), Bishop's University and the Institute on Quebec Studies located at the State University of New York (SUNY) in Plattsburgh.

This initiative is being sponsored by the Eastern Townships Resource Centre, SUNY Plattsburgh, the United States Department of Education and the Québec Ministry of International Relations and la Francophonie.
You have questions about this event?
Colloquium Organizers
Christopher Kirkey, Ph.D.
Director, Institute on Québec Studies (IQS) / State University of New York (SUNY) College at Plattsburgh
Director, Eastern Townships Resource Center (ETRC), Bishop's University
Editor-in-Chief, Journal of Eastern Townships Studies (JETS)
Cheryl Gosselin, Ph.D.
Professor, Department of Sociology
Director, Eastern Townships Resource Center (ETRC), Bishop's University
Editor-in-Chief, Journal of Eastern Townships Studies (JETS)
David Webster, Ph.D.
Associate Professor, Department of History
President, Eastern Townships Resource Center (ETRC), Bishop's University
Fabian Will
Executive Director, Eastern Townships Resource Center (ETRC), Bishop's University