Share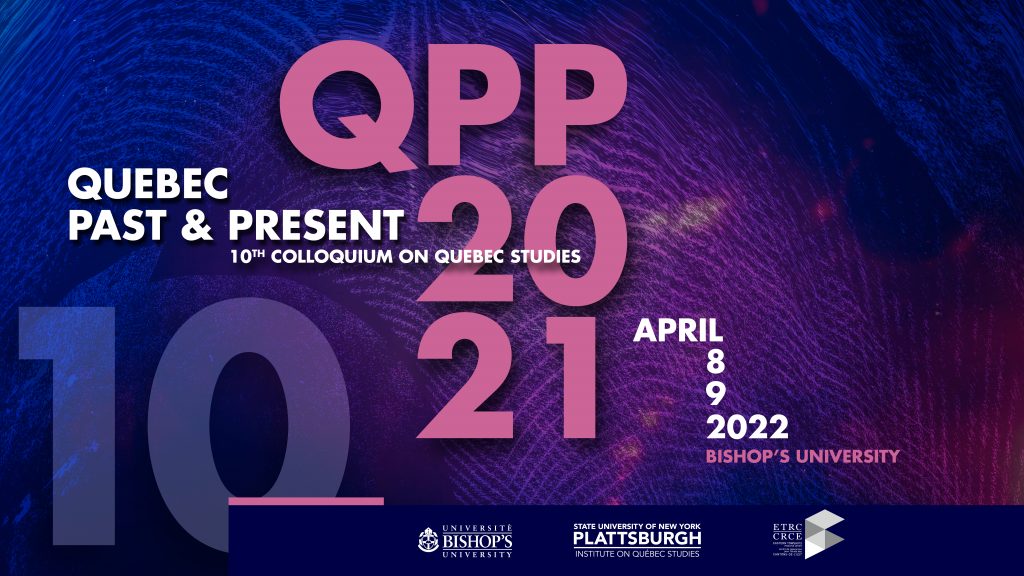 This is the call for papers for the 10th colloquium Quebec Past and Present to be held at Bishop's University on April 8 – 9, 2022. We invite researchers, academics and students from all disciplines in humanities and social sciences to contribute to this international and multidisciplinary conference. We are most interested in contributions from history, sociology, political science, public policy, linguistics, education, health, art and architecture.  Paper proposals, in either official language, will be accepted from from undergraduate/graduate students and faculty from all universities. We especially encourage faculty to identify and encourage talented students to submit a proposal for consideration.
The aim of this colloquium is to provide a forum, where the participants can share their research knowledge and ideas on Quebec's past, its recent trends, and map out the directions for its future. The colloquium will result in the publication of select edited scholarly essays in the Journal of Eastern Townships Studies (JETS). Proposals must present original research and essays must not have been previously published. Please note that publication preference will be given to papers that clearly demonstrate the relevance of their research to Quebec's Eastern Townships.
If you are interested in submitting a proposal,  send your abstract (max. 300 words) and CV before March 1,  2022.

This initiative is being sponsored by Bishop's University, the Eastern Townships Resource Centre, SUNY Plattsburgh, the United States Department of Education and the Québec Ministry of International Relations and la Francophonie.
You have questions about this event?
Colloquium Organizers
Christopher Kirkey, Ph.D.
Director, Institute on Québec Studies (IQS) / State University of New York (SUNY) College at Plattsburgh
Director, Eastern Townships Resource Center (ETRC), Bishop's University
Editor-in-Chief, Journal of Eastern Townships Studies (JETS)
Cheryl Gosselin, Ph.D.
Professor, Department of Sociology
Director, Eastern Townships Resource Center (ETRC), Bishop's University
Editor-in-Chief, Journal of Eastern Townships Studies (JETS)
David Webster, Ph.D.
Associate Professor, Department of History
President, Eastern Townships Resource Center (ETRC), Bishop's University
Fabian Will
Executive Director, Eastern Townships Resource Center (ETRC), Bishop's University