Share
Depicting Christmas folk tales with illustrations by Frederick S. Coburn
December 18th, 2018
Hills covered with snow, a sled carrying logs pulled by a team of horses.  These are among the most-remembered subjects of Townships painter Frederick S. Coburn (1871-1960), who spent much of his life in Melbourne.  With the piles of snow blanketing all of our scenic views, it is an image that is well-suited to this season.
However iconic his landscape paintings were, Coburn was well-recognized as an illustrator during his lifetime, particularly in his early career.  His illustrations were featured in the original publications of W.H. Drummond's The Habitant and Louis-H. Fréchette's Christmas in French Canada but he also contributed illustrations for special editions of works by Charles Dickens, Washington Irving, and Robert Browning.
Coburn secured his first major commission with William H. Drummond after a pressure-test specified by the author: he had one hour to sketch Drummond's portrait.  Drummond, pleased with the outcome, hired Coburn in 1896 as illustrator for his first published collection of poems: The Habitant and other French-Canadian Poems.  This collaboration was the catalyst for much of Coburn's future illustration work.  A friend of Drummond, Louis Fréchette was impressed with the work Coburn had done and, in 1898, commissioned him to complete the illustrations for a collection of short stories, Christmas in French Canada, which was published in French (La Noël au Canada) a year later.
Louis Fréchette was an author, poet, and Quebec political figure at the turn of the 20th century.   Through his literary work, Fréchette endeavored to honour and give value to French culture in Quebec.  Similarly passionate about the people of his homeland and the opportunity to be part of the recording of its history and culture, Coburn immersed himself in the work of preparing the illustrations.  Among his frequent letters to Fréchette, Coburn often expressed his enthusiasm for the project: "In fact, each story is so full of suggestive pictures & recalls at times so vividly parallel incidents I myself have witnessed that I find considerable difficulty in making a judicious selection rather than having to hunt for something to make."
The final outcome was a poignantly illustrated work that chronicles Quebec folk tales and traditions of Christmas past.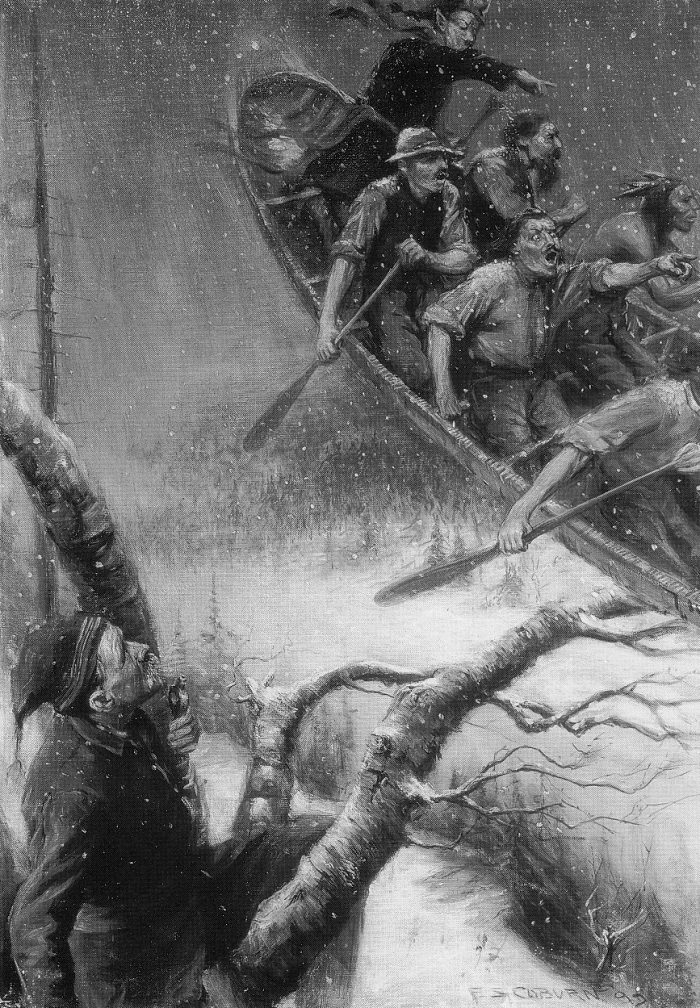 Photo credit : Illustration by Coburn for Christmas in French Canada
"V'la l'bon vent! V'la l'joli vent", 1899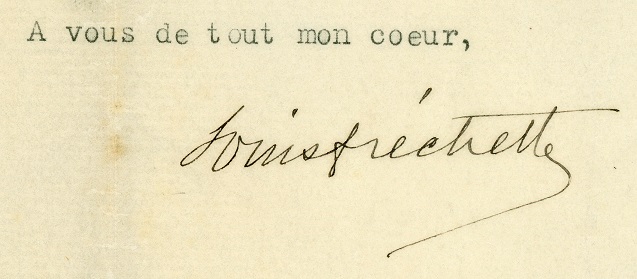 Photo credit : P098/002.03/002 F.S. Coburn fonds
Extract of a letter from Louis Fréchette to Frederick S. Coburn, 1900
Depicting Christmas folk tales with illustrations by Frederick S. Coburn
December 18th, 2018
Jody Robinson