Share
Kenneth Edgar Clayton-Kennedy:  The Almost Oil Baron and Suspected Spy
October 25th, 2023
By: Hannah Osborne-O'Donnell
In early September, the ETRC wrote about the military career of Stanstead-born Kenneth Clayton-Kennedy – but the story of his compelling life is far from over!
When we last left off, Major Clayton-Kennedy had founded two aircraft-related businesses, both of which failed to get off the ground. It may have been these failures that led Kenneth to embark on a career in the oil business.
By 1922, Clayton-Kennedy was one-fifth owner of the Ottoman-American Development Company. The company was a private U.S. corporation that, with the approval of the U.S. Congress, sought to develop ties with the newly-formed Turkey. The company would develop railroads and public works for Turkey in exchange for the mineral rights to the land they were building on.
This agreement would fall apart for the Ottoman-American Development Company due to the geopolitical environment of the time, a lack of funding for the project, and infighting between the company's owners. Government officials and company leaders alike would blame Major Kenneth Clayton-Kennedy for the collapse of the concession. He created confusion about who owned the company, failed to raise money for the project, and apparently lied to both the Americans and the Turkish government – telling them that the company had begun work when it had not.
In 1922, Kenneth was suspected of being a British spy after he failed to produce a passport and lied about being an American when trying to enter Angola. Maj. Kenneth Clayton-Kennedy was released when Angolan authorities could find no evidence that Kenneth was involved in espionage. Throughout his life, Kenneth would claim both that he was and that he was not a British spy but had been set up by the Ottoman-American Development Company. The truth of the matter may never be known, but the documents relating to this scandal provide a glimpse into the fascinating life of a Stanstead man.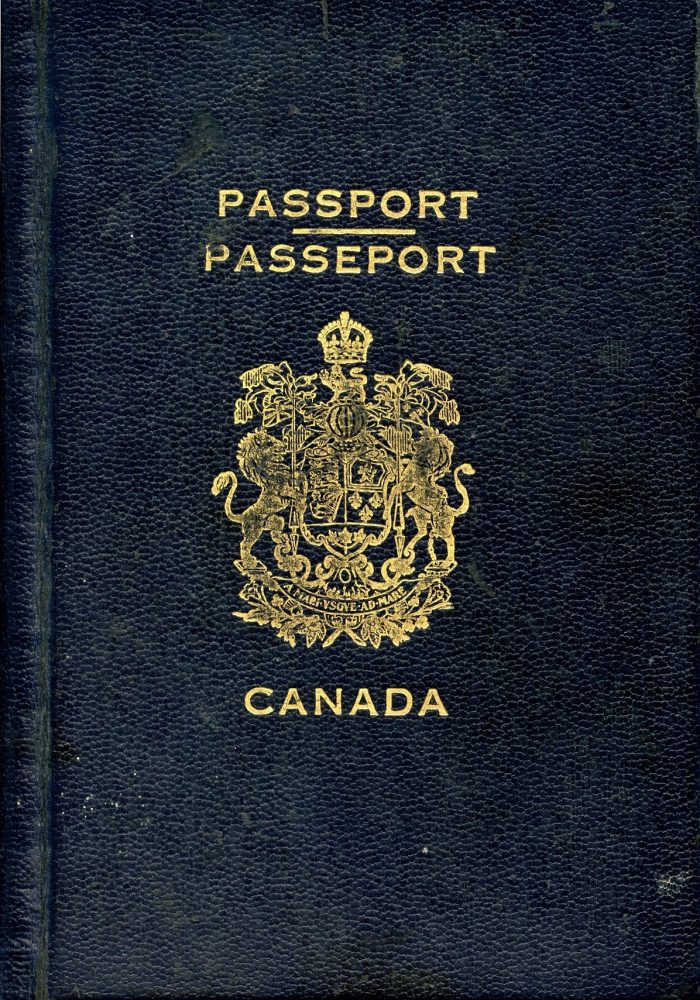 Photo credit : P058 Herbert Derick Collection
This 1941 passport, belonging to Donald G. Macfie and Agnes Naylor, is similar to the one that Kenneth Edgar Clayton-Kennedy should have used while travelling to Angola.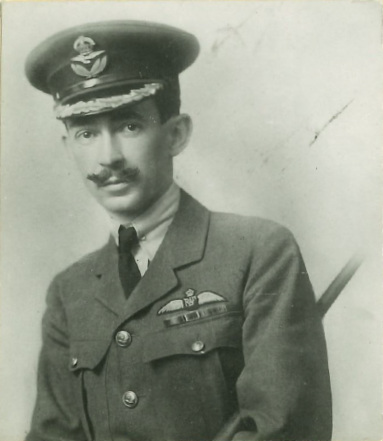 Photo credit : P177 Lake Massawippi Area Historical Society collection
Kenneth Edgar Clayton-Kennedy, as pictured on his 1921 County of London motorcycle license, which was recently offered to the ETRC by the New Brunswick Military History Museum.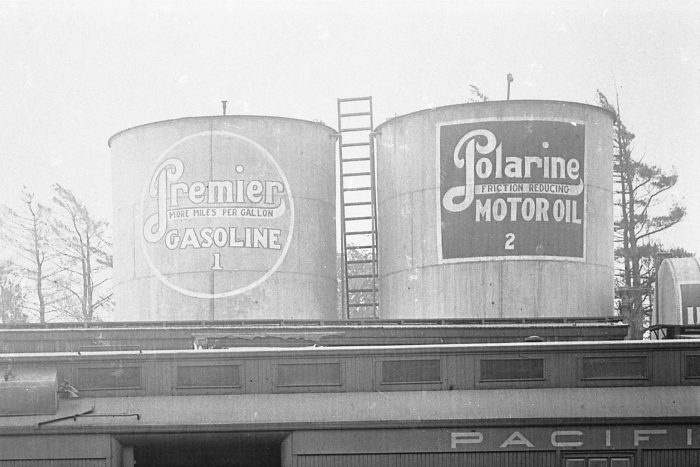 Photo credit : P020 – Eastern Townships Heritage Foundation Fonds
The First World War led to a boom in the demand for oil, which continued into the 1920s. Turkey was one of the many countries that was exploited to meet this rising need. Oil tanks like the ones pictured here, popped up across Canada.
Kenneth Edgar Clayton-Kennedy:  The Almost Oil Baron and Suspected Spy
October 25th, 2023
Jody Robinson